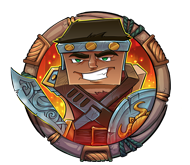 Factions 13.0 Reset
Hello friends, I have come with good news! Factions 13.0 is now just around the corner, coming with a huge codebase rewrite, packed with popularly requested updates. A free-for-all will take place the day before the map close. In order to ensure your factions top totals are accounted for, we encourage you to place all your valuable materials in your land now.
Reset release - Saturday 1st July @ 12PM EST
http://itsalmo.st/#desiredfactions130
12.0 Map close - Friday 30th June @ 3PM EST
The full changelog can be found here.