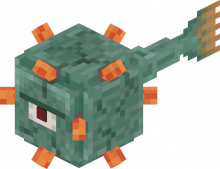 Survival
Signs
Unfortunately, all [RENT] and [AGENT] signs broke due to a bug that removes brackets from signs when a 1.7 world is converted to 1.8 format. We did not know about this bug at the time of updating the server. All [RENT] and [AGENT] signs will have to be remade. Spigot provides a startup parameter to fix this issue therefore no other servers will experience this bug when they are updated to 1.8 as well.
New world
A new 1.8 world is currently being generated and will be released once it's finished. The generation process can take anywhere from 2-4 days. Once the new world has been released you will have one week to transfer over all your mobs from the old worlds as mobs will be disabled on them. More information regarding this can be found here.
Melon prices
Melon prices have been greatly decreased as you can now mine melons much much faster using Axes, beacons, and potions. We are still balancing the price to be just as profitable as it was before 1.8.
Factions
The factions 6.0 reset is being worked on and should be finished within the next 1-2 weeks if everything goes by plan. A new post regarding all the new features and changes will be made a few days before release.
CTF, Skywars, and Hunger games
A revamp for CTF, Skywars, and Hunger games is currently being worked on as well. All three servers will receive a lot of new features, bug fixes, and various other changes. The revamps are quite big and will take a while to finish. CTF should be finished within the next 1-2 weeks. We currently do not have an ETA on Skywars and Hunger games but they should be finished shortly after CTF.
VoteCoins
All VoteCoins will be reset on Sunday night, July 5th. The reset is required as we are moving to a new VoteCoins plugin which will allow you to buy much better rewards than before.