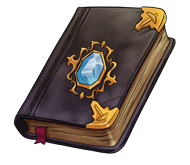 The situation
Greetings,
many of you may already know from KEEMSTAR's Tweet that DesiredCraft, as well as many other larger networks, has been blacklisted due to not complying with Mojang's End-user license agreement (EULA). This means that once Minecraft 1.9.3 comes out, you will no longer be able to connect to these networks.
As of right now, this only affects clients of version 1.9.3 and higher but earlier versions may be affected as well in the future.
Over the past two months, many large networks, including DesiredCraft, have been receiving EULA compliance emails from Mojang with very veiled and obscure threats, as well as very unreasonable deadlines to comply by. As of when this post was written, no network has complied which resulted in many being
blacklisted. Mojang stated that in order to be removed from the blacklist, the network has to become EULA compilant.
You can read about the entire situation as well as find out how you, as a player, are affected and how you can help by clicking here.
FAQ
Q: Will DesiredCraft shutdown?
A: No.
Q: Will DesiredCraft stay blocked in the future?
A: No.
Q: Will I be able to continue playing DesiredCraft in the future?
A: Yes. There will be no problems with playing on DesiredCraft in the future.
Q: What will happened to purchased ranks, abilities, items, etc. from the servers store?
A: You will not lose anything you've bought. No changes will be made to any ranks, abilities, items, or anything else.
Q: Will anything be removed from the servers store in the future?
A: The only thing that could be removed in the future is being able to purchase in-game money. Everything else will stay.
Q: Will players who did not purchase products from the servers store be able to receive them for free in the future due to the EULA?
A: No.
Q: How much will DesiredCraft be affected by this situation?
A: Little to not at all.
Q: Will I have to pay or purchase something from DesiredCraft to play in the future?
A: No. DesiredCraft will always stay free to play.