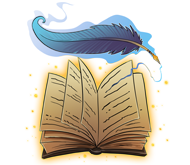 Update
Greetings everyone! It has been a while since the last update. Fortunately, this time I come with good news. I will be moving back to Germany in the next 1-2 weeks. After I settled in a bit and got my MRI scan, I will finally be able to get an opinion from a proper and expert doctor. Right now I do not have an ETA on that or how much time my treatment will require. Going by statistics, I estimate my treatment will take 3 months. If I don't require surgery I will be able to start immediately after my diagnosis, but if I do, it may be another month or 2 until my appointment.
I do not want to leave you guys outdated and in the dark any longer. Between now and when I move, I will be releasing a few updates that are absolutely needed. These are bug fixes for the most part but some new features as well. New sales support staff will be starting this weekend or next week. All your tickets will be processed then and small-big compensations will be given based on the length of your delay. As an apology, there will be one of the biggest sales of the year this weekend. With the new sales staff starting, the timing is great too. I do not want to stop here. After Im completely settled in and got my diagnosis, Im going to start the planning of reviving DC back to a good state. Initially, it will just be sponsored advertisements and updates to fix anything broken and bring everything back to a completely functional state. This way you guys have a quality server, with the usual player count, to play on until the bigger updates with new features come. How we will proceed after will depend on whether I will need surgery or not.
I will not be very responsive until after I've moved. I have a lot to do and even more to still pack in boxes. I had promised to have a conversation with a few of you to clear up a few matters, which I have not done yet, but I will do so as soon as I have time. Right now I simply cannot risk losing any time as I will be forced out of my apartment by the end of this month therefore I HAVE to get every thing ready by then. My drive to Germany will take 24 hours or more, I will utilize that time to fulfill the promises I made to those people.